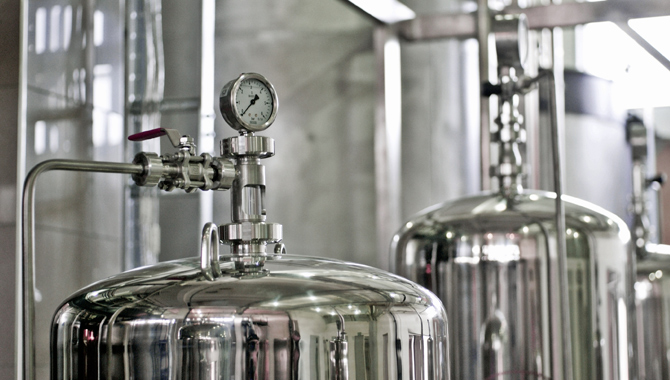 About company
Polmos Bielsko-Biala SA is a leading producer of the best alcoholic products in Poland. For our products we use only carefully selected ingredients of the highest quality. We are distinguished by high standards, and thanks to continuous technological investment we constantly improve the quality of our brands.
The beginnings of the current form of the Silesian Plant of Flavoured Vodkas (Śląska Wytwórnia Wódek Gatunkowych) in Bielsko-Biala, dates back to 1991 when it took over the legacy of Polmos Spirits Enterprise (Przedsiębiorswo Przemysłu Spirytusowego Polmos) which had been operating since 1946 and then was destined for close-down. In the very year of the takeover the company launched a new vodka production line based on their own recipe.
Since 1998, we have been operating as the Sole Shareholder Company of the State Polmos SA, and since 1999 we have been the legal owner of the Extra Żytnia trademark. We employ 171 people. Our products are exported to the USA, Germany, Czech Republic, Slovakia, Italy, Australia, France, Belgium, China, the UK and the Duty Free Zone. In addition, all our customers are retailers and 75 wholesalers across the country. Our leading brand, except for Extra Żytnia are also Złoty Kłos and eggnog cream – Advocaat.
In 1997 Label Polmos SA was honoured by the Polish Centre for Testing and Certification ISO 9001- with Certificate of Quality Standards ISO 9001, which is accepted and recognized all over the world, and a year later, the certification body ISOCERT confirmed the compliance of implementation of standards with the requirements of PN-EN-ISO 9001: 2001 with Certificate for the design, production and distribution of spirits. In 2010 Polmos SA received Certificate of Quality Management System in compliance the requirements of PN-EN-ISO 9001: 2009. In 2004, the label has also implemented HACCP (Hazard Analysis and Critical Control Points). The system provides the ability to exercise control over the quality of spirit drinks at all stages of production.