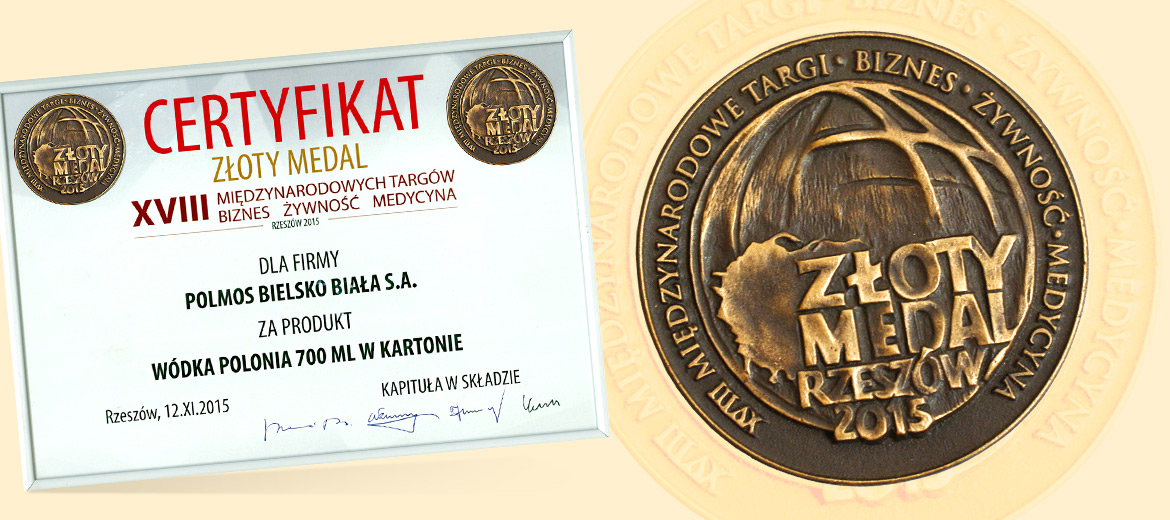 AMONG THE BEST
Our solicitude and commitment to creating the best Polish products have resulted in many prestigious awards of which we are particularly proud.
The awards we can boast of include:
2021
Gold medal in the Best Product – Consumers' Choice 2021 category.
Thank you for appreciating the quality of Czarny Bocian.
2021
Velvety softness of Biały Bocian Słony Karmel liqueur awarded gold at the 4th Warsaw Spirits Competition
2021
Biały Bocian 1827 Gin awarded gold medal at the 4th Warsaw Spirits Competition
2021
FMCG GOLDEN INNOVATION in the Packaging category for Żurek Żytni 0.5 l
2015 r.
Gold medal of the XVIII International Trade Fair Business Food Medicine Rzeszów 2015
2014 r.
"Perła Rynku" award for the Extra Żytnia brand
2010 r.
Vodka Masters 2010 – Silver Medal for Extra Żytnia
Monde Selection 2011 – Gold Medal for Extra Żytnia
Wholesale & Retail, Golden Receipt 2011 – Special mention for Advocaat
2009 r.
"Poznaj Dobrą Żywność" Programme's label for Advocaat, Wiśniak na Rumie in a carafe and Passover Slivovitz products
2008 r.
Consumer Product Quality Competition "Najlepsze w Polsce" – the competition's emblem for the product Advocaat Kawowy
2006 r.
FMCG Oskar – an award for Advocaat egg liqueur – the best in its category
Honourable mention for the product Wiśniak na Rumie in a carafe in the Innovation category – awarded at the Sial 2006 fair in Paris